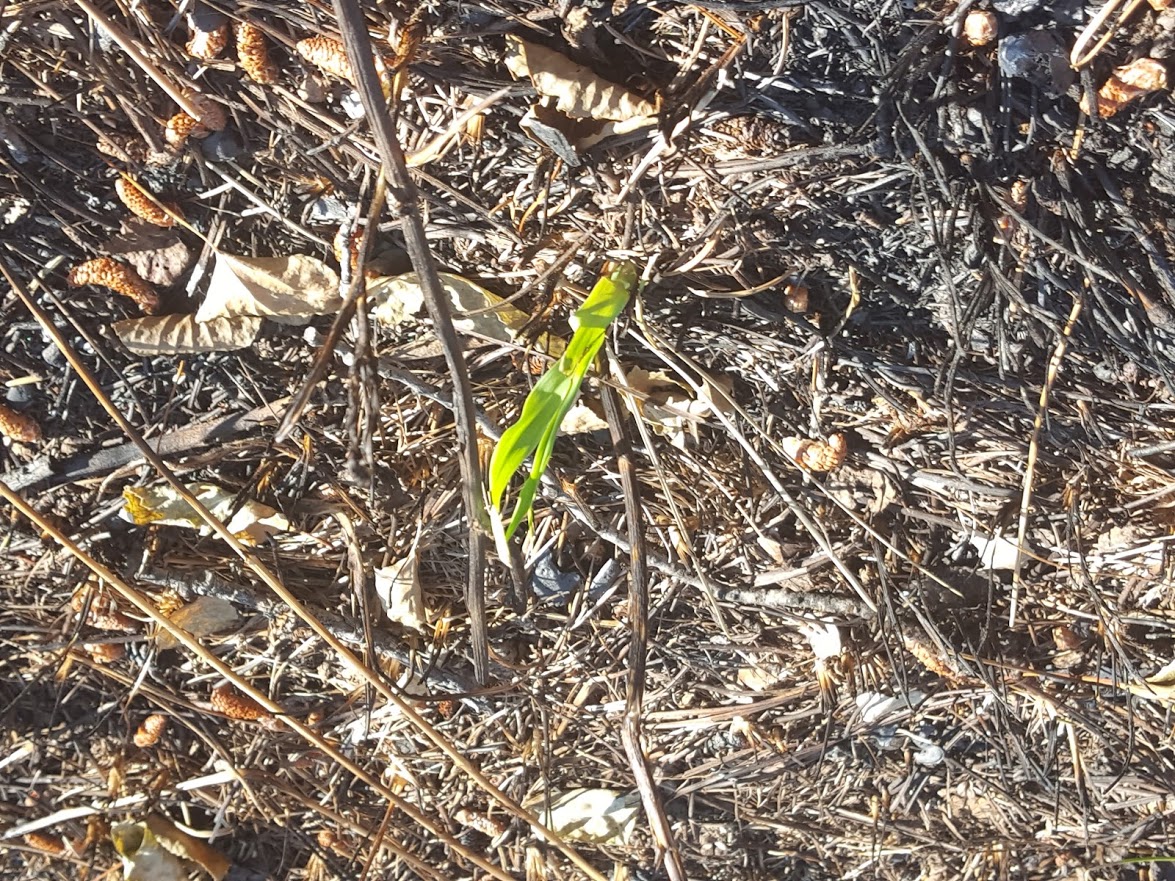 Slowly making our way to the East Coast… there is TOO much to see and TOO little time!
Mileage: 4087
Soul Status: HIGH
Cover Photo: A new plant growing just ten days after a major forest fire. My friend, Diana Baxter, mentioned that the new green life appeared to have a deeper and more spiritual significance.  I felt it too. Sometimes you need to get "burned" to grow stronger and reach your full potential. Don't be afraid to light your own fire and rebuild in a way that fills your heart and soul. Yes, it will be scary. Yes, everything will be okay.
Highlighting this weeks "new growth":
Dave and Krista – THANK YOU for getting me out of my comfort zone and leading the charge of my first "real" sashimi and sush experience! Previously, I had always comfortably defaulted to the teriyaki chicken plate that is typically offered. I was in good hands being guided by none other than, Dave Weiss, owner of Dave's Sushi, a successful and lively sushi restaurant in Bozeman, MT!  Somehow, Dave got me (and my 12-year-old-pallet) to eat raw salmon, raw tuna and escolar! I also ate crab, eel and quail's egg sushi. Seriously, GO ME! It's like I am all grown up! Prior to this, I got Dave to eat a stellar grilled cheese sandwich that I made for the gang. Seems fair! We are so grateful that our paths crossed four years ago at Targhee and we look forward to all the future memories that the 4+ of us create together.
Domini Clark – A fabulous, but much too short, visit with a cherished friend (more of a sister).  Thank you to you and Kevin for allowing us to park The Wave in front of your house this weekend! I hope you two enjoyed your time together. Ha! I hope to see you in the Florida Keys!
Grandma Sandra, Grandpa Lumpy, Uncle Stan, Di in Landusky, MT. Yes, we can confirm this is a real place and its beautiful.  Named after Sheriff Powell Landusky. THANK YOU for allowing us to park The Wave on your front lawn and steal your power (cousin Eddie style) for a few days! Thank you for the amazing food, laughs, hospitality and overall experience!  Di – thank you for taking the time off work and making the drive to see us!
I needed some girl time!   The city of Landusky and the residents are extremely fortunate, recently, they were within yards of a major forest fire. The city was evacuated.  Walking through a recently torched forest was new and humbling. I have included some of the pictures of the melted trailer tires (or lack thereof), car structures and trees that look like they just melted.  Sandra was quite the tour guide all weekend, this 66-year-old spitfire (I mean that in the BEST way, I adore this woman!) guided us up and down a mountain that offered incredible views!  We also discovered the relief ponds where the rockstar firefighters would obtain the water and it also came with two dead deer floating in it.  We 4-wheeled to a secret (and extremely clean) swimming hole where the girls learned the art of swimming in your "next-to-nothin's". I LOVE getting them out of their comfort zones.
Cool moment in Hardin, MT – Brian and I were in this "city" over 18 years ago to tour the Little Bighorn Battlefield when we were dating. We went on a road trip and ended up staying in the cheesy Roadside Motel and eating at the dine-in Pizza Hut!  It is surreal that we are back here so many years later, married, with two kids and eating at this same dine-in Pizza Hut.
Little Bighorn Battlefield – One of the most anticipated stops on the trip for the history buff and Custerphile Brian.  We got there late in the afternoon and only had time to take a so-so tour of the battlefield, I say so-so because Brian knew more about the battle than the tour guide. Bless his heart! It was really hot and late in the day so we were only there for a short time.  For Zoe and I that was enough; however, for Brian and Hannah it was not.  They got up early the next morning and made sure they were there when the battlefield first opened, in fact they were the first vehicle of the day actually out on Battlefield Ridge.  They drove, walked and hiked the site for hours while Brian explained all the details, specifics and flow of the battle from beginning to end.  From the route of Reno's men, to Crazy Horse's famous charge to the infamous Last Stand (which apparently may not have been the last stand at all?), the two of them traced the events as they unfolded while alone on the field.  Hannah soaked it all in.  An amazing opportunity for father and daughter to bond and experience such an important piece of our nation's history together.
Devils Tower – Last minute decision to drop by and see this.  Worth it!
XO
Tina
Boondocks and Bliss